Hi, I'm Patty, one of the Experience Managers here at HostedVillas. My journey with this remarkable team began with a life-changing trip to Italy. Witnessing HostedVillas' exceptional services firsthand, I joined the company to assist our clients in creating memorable villa vacations. Today, let's explore the allure of private villa travel. From privacy and customized experiences to unique styling, we'll reveal why villas surpass hotels in luxury and exclusivity. Join me as we unwrap the luxuries of villa living, your world, your way.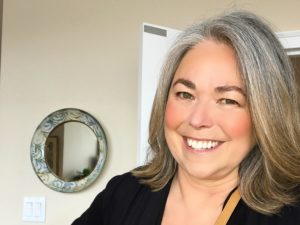 Privacy:
Imagine stepping into your own secluded paradise, where the only guests are the ones you invite. A villa offers the ultimate in privacy, allowing you to relax and unwind without any disturbances.
Unlike hotels where you might have noisy neighbors or encounter crowded common areas, a villa provides a serene environment where you can fully enjoy your personal space.
Space:
Villas are known for their spaciousness. You'll have the entire villa to yourself, including multiple bedrooms, living areas, and outdoor spaces. This abundance of space allows for greater comfort and relaxation.
The surrounding property often includes luxurious amenities like a private pool, gardens, and even sports facilities, ensuring that you have plenty of room to enjoy.
Uniqueness:
Each villa has its own distinct character and style. Unlike hotels, which can feel uniform and lack personality, villas are unique because they are private homes. You can choose a villa that matches your taste and preferences, whether it's a historic villa with traditional charm or a modern architectural masterpiece.
Dining:
Villa vacations offer flexibility when it comes to dining. You can explore local eateries to savor authentic cuisine, or you can opt for a private chef experience right at your villa.
Having a personal chef allows you to enjoy gourmet meals tailored to your preferences, creating a dining experience that's both convenient and memorable.
Price:
While the upfront cost of renting a villa may seem higher than booking a hotel room, it's important to consider the overall value. When you factor in the added space, privacy, and personalized services, the cost can be quite reasonable, especially for groups or families.
Customization:
At HostedVillas, we specialize in helping you design the perfect itinerary for your villa vacation. Whether it's a family reunion, a romantic getaway, or a gathering of friends, we are your trusted source for managing the logistics and ensuring that your trip is tailored to your needs and desires.
We take care of the details, so you can focus on creating lasting memories with your loved ones.
The luxury of a villa vacation goes beyond mere accommodations. It encompasses privacy, personalized services, spaciousness, uniqueness, dining choices, and the ability to customize your experience. When you choose a villa, you're choosing a truly exclusive and unforgettable getaway. So, join me as we delve deeper into the world of villa living, where every moment is crafted to be your own, your way.
If you liked reading about: "Patty Reveals: The Luxury of Villa Vacation vs. Hotels" you might also like: